Diese Veranstaltung hat bereits stattgefunden.
Peace Movement – Yoga & The Work Retreat
23rd Oktober 2016 | 8:00

-

29th Oktober 2016 | 17:00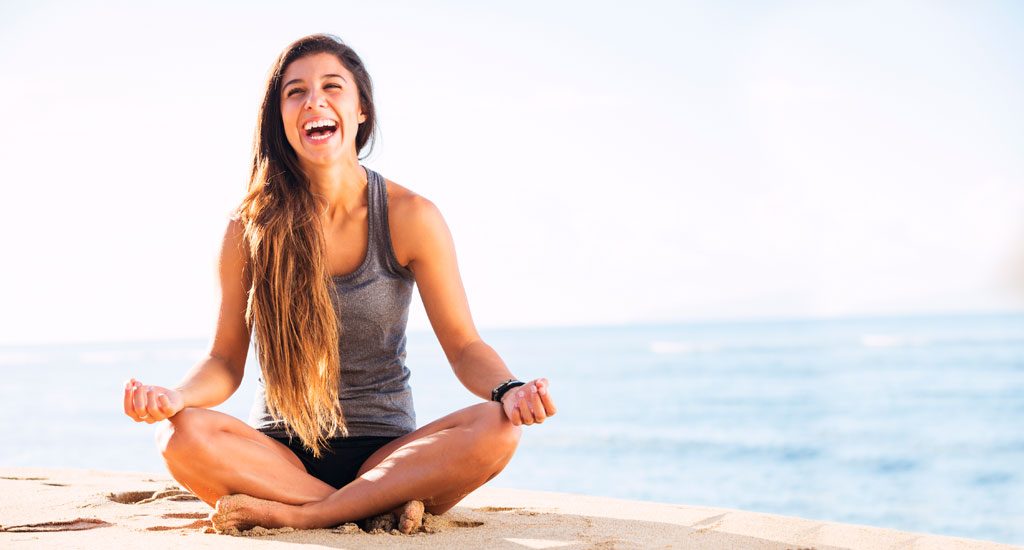 Join us for a rejuvenating 6-day retreat of Yoga for the Body & Mind in Palma de Mallorca, Spain
This unique retreat is an opportunity to stretch your body & your mind, combining mindful yoga and The Work of Byron Katie. Using mindful movement you'll experience a gentle way to release tension and stress, feel calm and find balance through meeting your mind with understanding. Through The Work you'll discover a way to free yourself from limiting beliefs and transform your life and relationships – including the one with yourself and your body – and to meet your mind with understanding
The emphasis is on awareness, so it's suitable for all ages, abilities, experience and fitness levels and for anyone interested in working mindfully.
A typical daily programme will include two yoga sessions, a two-hour session in The Work , elements of CoreDynamik and personal free time to enjoy walks in nature or relaxing by the pool
Participants are welcome to arrive at Villa Bendinat on Sunday May 15th, anytime after 11am. The Welcome session begins Sunday 7pm and ends at 930pm.
Our daily routine throughout the week could look like this
07.30am – 08.15am Meditation in motion & Start of the Day
08.30am – 10.00am Morning Yoga
10.00am – 11.00am Vegetarian Brunch
11.30am – 13.30 The Work Session
13.30pm – 14.30pm Lunch
17.00pm – 19.30pm Evening Yoga & Closing of the Day
19.30pm – 20.30pm Dinner
Group Size
To be able to work closely with the group we are planning for approximately 12-15 Participants
Room & Board Options
Where: Villa Bendinat, Palma de Mallorca, Spain
We offer several options for room & board to accommodate the financial situation of all interested people and participants. Villa Bendinat in Mallorca offers 8 double rooms with separate beds, incl. private bath & toilet each. Vegetarian food options are prepared fresh daily and served in the form of an extensive brunch after the morning session, lunch and full dinner in evenings.
Price
995 EUR in a shared double room for early bird booking before 1st March 2016
1.195,- EUR in a shared double room if booked after 1st March 2016.
Included Services
One Week in shared double room with vegetarian full board, prepared fresh daily from local products.
Approx. 4hrs daily mindful yoga practice
Approx. 2hrs of The Work daily practice with Certified Facilitators
Pool
Bedding, Linen, Towels
Curriculum material and handouts
Not-Included
Travel and transfer to Villa Bendinat (available upon request)
Osteopathy, Physiotherapy, Individual coaching or Yoga sessions (available upon request)
Languages
All sessions will be held in English, though the instructors are also fluent in English, German and Italian if needed.
Travel & Arrival & Departure
Arrival: Saturday 15th May, after 11am
Departure: 21st May, after 1pm
Travel and transfer have to be organised individually. Pick Up's or rental cars can be organised, we can help with organising shared transfers. Villa Bendinat is located in Cas Calata, Mallorca Spain, 20km from the airport, approximately 20 mins drive from the airport.
Booking: Please feel free to contact us directly with questions or for alternative options
Credits
Participants can receive up to 12 credits for the Institute of The Work to become a certified facilitator
About us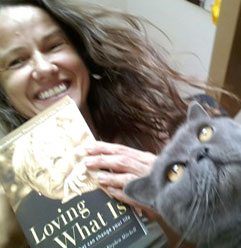 Alice
Alice is a Sivananda Yoga Teacher since 2006, also trained in Yoga Therapy, having met various other Yoga styles and meditation in India, Thailand, Bali, Ibiza, Germany and Austria. As an Osteopath and Physiotherapist Alice offers a profound medical background that allows her to find variations for most physical conditions, needs or age. She is a Certified Facilitator of the Work of Byron Katie.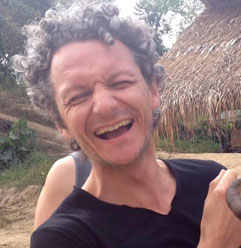 Andreas
Andreas is a Certified Facilitator of the Work of Byron Katie as well as CoreDynamik Coach and Trainer. In addition to his passion for traveling, arts and T-Shirts, Andreas is committed to inspire people by bringing peace to businesses, companies and teams. He focuses on our desires for attention, appreciation, love and approval which often are driving our stress. He opened the Turn It Around Institute in Vienna which has the motto "learn to step out of your mind and into real life".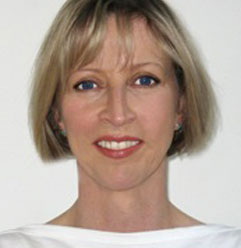 Ursula
Ursula is committed to sharing practices that inspire others to experience inner peace and a sense of coming home. She is a Certified Facilitator in The Work of Byron Katie and also teaches Dru Yoga. Her classes are particularly suitable for beginners, older students and everyone who wants to include their practice in everyday life.
About the Yoga
We teach Hatha Yoga and gentle Dru Yoga.
About The Work
The Work of Byron Katie is a simple yet radical way to identify and question the limiting beliefs that keep us stressed, lower our confidence, create conflict with others and leave us feeling at odds with the world. Anyone with an open mind can do it. www.thework.com
About CoreDynamik
CoreDynamik is a body-centered method designed to help develop intuition and manage complexity in relationships of all kinds, business and personal. It focused on the individual, on its current situation with the available resources to help people in their pursuit of happiness and to find peace, meaning and self-expression. www.coredynamik.de
About Villa Bendinat
Resting peacefully within the exclusive residential area of Bendinat near Palma, Villa Bendinat has an air of serenity, making the most of its hillside location with inspiring views across verdant green hills and the deep blue Bay of Palma.
Relaxing by the pool is always a great way to chill out and there are so many vantage points from which to soak up the awesome views that inspiration is never far away. But if you do decide to travel further afield, the nearest beach is only 3km away, and the villa is less than 5 minutes' drive from restaurants, shopping, fitness facilities, tennis courts and grocery stores in the town of Palma. The airport is a 20-minute drive.